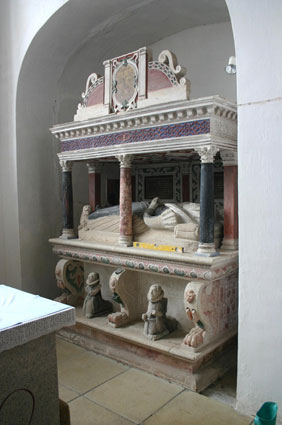 St Peter's, Cornworthy, Devon; Harris monument 1611
The canopy of this large early seventeenth century polychromed monument was collapsing because of the corrosion of iron cramps. The canopy was dismantled and repaired, and the effigies cleaned and stabilised.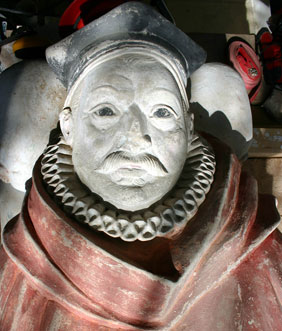 Church Monuments
We are specialists in the repair and conservation of church monuments, ranging from medieval effigies and tombs to nineteenth century marble cantilevered monuments. Work may include dismantling and structural repair, relocation and isolation or analysis and stabilisation of polychrome surface layers.
Click on the link below to read more
---